Sports and
leisure injuries
Whether when mountaineering in summer or skiing in winter, sports and leisure injuries often happen very quickly. Injuries to the musculoskeletal system can either be addressed with conservative treatment or surgical intervention, though the Traumacenter only offers conservative, orthopaedic treatment. During the initial consultation, the examining doctor will discuss with you how your injury should be treated. X-rays will allow us to identify the injury and to return the bone or joint to its original, stable position under local anaesthetic. Subsequent conservative treatment with stabilisation splints, casts or synthetic bandages will enable us to stabilise the bone or joint. Further x-rays are then performed to monitor the healing process.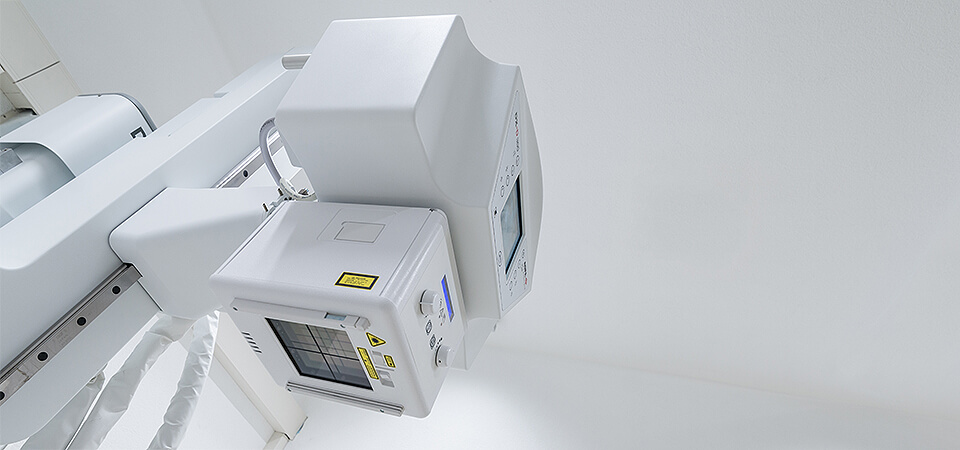 Musculoskeletal
disorders
All diseases of the spinal cord, bones and joints can be either acute or chronic. We can offer you an accurate diagnosis and targeted treatment for arthritis, arthrosis and rheumatism, for misalignment of the spine or poor posture, and for chronic spinal pain. We also specialise in foot deformities, tendonitis, nerve compression syndromes and bone diseases such as osteoporosis. During the initial consultation, an orthopaedist will identify the cause of your pain. You will be treated using orthopaedic aids, orthoses or bandages. Following this, we will plan any necessary orthopaedic interventions together with you. Even in cases where surgery is required, all follow-up examinations and treatment are carried out in our practice.
Paediatric orthopaedics
Whether infant, toddler, child or adolescent – musculoskeletal changes occur in every phase of a young person's life. It is particularly important to examine children during these periods of growth to prevent disease or identify it at an early stage. As parents, you should ensure an early visit to the orthopaedic specialist. Our work focuses primarily on infant examinations, treating malpositioning of the feet in children and axial misalignments of the leg. Furthermore, our orthopaedists specialise in correcting poor posture and treating diseases of the spinal cord. We treat scoliosis and kyphosis, and can also advise on cases of growing pains.
Diagnostics
Rapid and, above all, accurate diagnosis using ultrasound, x-ray or MRI technology is crucial to achieving successful healing. Ultrasound examinations provide our specialists with evidence of the precise nature of muscle and tendon injuries and tears, enabling efficient, individualised treatment. Where both sports and leisure injuries and musculoskeletal disorders are concerned, x-rays allow us to see structural changes to the musculoskeletal system and thus select appropriate treatment. MRI scanning uses strong magnetic fields to generate short radio waves, and operates entirely without x-ray radiation. We have an open MRI scanner so that even patients who suffer from claustrophobia can be examined without problems.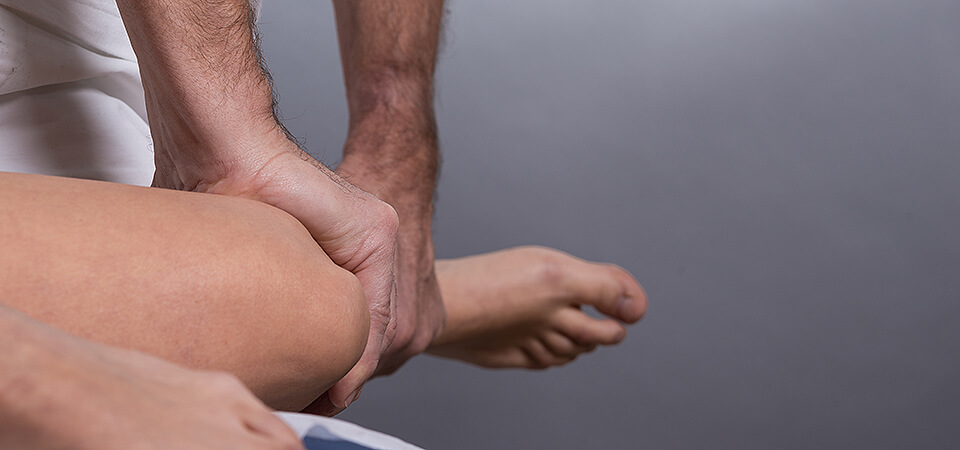 Pain management
Pain can be acute or chronic and requires special forms of treatment. Traumacenter Kronplatz employs a variety of methods to ensure that pain is treated in a patient-centred way. Equally, we can draw up plans for classic, pain-relieving drug treatment, or for the long-term therapy required, for example, in cases of osteoporosis or chronic pain. Additional working methods include infusion therapy, electrical stimulation therapy and transcutaneous electrical nerve stimulation. Therapeutic injections are used to inject painkillers directly into affected areas so that even small quantities help to relieve pain. Our injection techniques include the use of high molecular weight hyaluronic acid, trigger point injections and facet joint injections in the spine.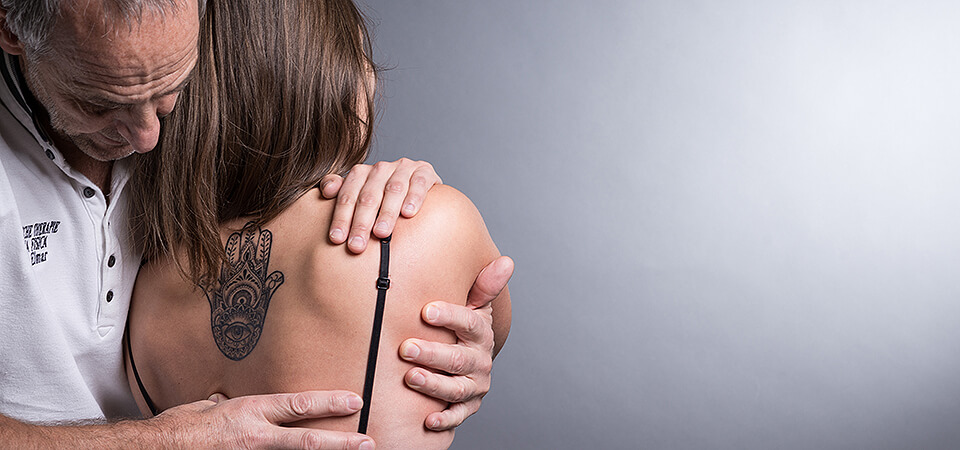 Treatment of
spine conditions
Back pain can have many causes, ranging from slipped discs and signs of wear in the facet joints to narrowing of the spinal canal. Traumacenter Kronplatz specialises in all spine-related pain, particularly disc pathology. When treating spinal pain, the first thing required is examination by a specialist and, if necessary, immediate clarification with an MRI scan. Physiotherapy or therapeutic injections can follow on directly from this. If required, we can also perform minimally invasive, endoscopic operations under local anaesthetic.
Treatment types
Physiotherapy is used for prevention, treatment and rehabilitation, and provides an ideal complement or alternative to drug-based and surgical therapy. In order to relieve your pain and aid your recovery, Traumacenter Kronplatz will devise a personal treatment plan for you comprising several different treatment types.
We employ manual therapy to treat functional disorders of the musculoskeletal system, with special manipulations used to eliminate mobility impairments. Manual lymphatic drainage is performed to help treat dislocations, sprains, fractures and tumours. During this procedure, we attempt to remove the build-up of fluid in arms and legs using rhythmic, circular hand movements in the direction of the relevant lymph node stations.
Osteopathy is a manual examination and treatment technique used on the body's musculoskeletal system, organs and tissues. It is employed in cases of chronic and acute pain in the spinal cord and joints, in respiratory disorders and in the treatment of infants or pregnant women.
We also utilise shock wave therapy to treat orthopaedic disorders and painful tendon injuries. Here, shock waves promote the healing of diseased tissue, stimulate regeneration and the formation of new tissue, and encourage bone growth. They stimulate blood flow, aid the healing process and shorten rehabilitation times.